5 Design Jobs You Might Need Some Help With In Order To Boost Sales
|
A website needs to have everything in order for it to be very successful. You can click around and find some examples that don't, but those are few and far between. That means if you have any plans to make good money with your site you might need to invest in the jobs you can't do yourself. Somewhere people end up looking for help is on a few design aspects.
Most people can write decent articles because they don't have trouble stringing words together, but watch them try to design something and you'll have a laugh. You need to make sure if you're hiring a designer that it's not money being thrown up against the wall. That's why you should only get certain little jobs done.
After you're starting to see some success you can then invest more money into the site, but in the beginning you can just do the jobs that are important. We can take a look at those jobs now and what you should have done for each one. After they're completed you can sit back and worry about driving as much targeted people to your website as possible.
Your logo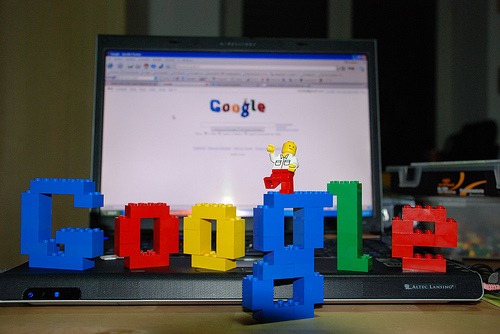 If you don't have a proper logo there's not really any point in anything. People need a way to recognize your brand when they come to your site. It doesn't even need to be complicated and that's where people mess up. They'd rather have a flashy logo that's far too complicated when something small and stylish would work much better. Just give people a simple logo to store inside their head. If you really want to be creative you can think of a tagline that lets people know what you're site is about in a few words.
The opt-in box
I don't know anyone who doesn't have an opt-in form and thinks they are going to build a great business, but it doesn't fill you with confidence when you realize they use the standard one the auto-responder company supplies them with. They look horrible and damage conversion rates. The only sensible option is to have a nice one designed that gets as much people to sign-up as possible.
A nice footer
There's a lot you can do with a footer and everyone who reads your website is going to see it. How many times have you scrolled down to the bottom of a site just to see what's there? It's large enough to include everything that's important: a second opt-in box, your photo, and maybe a few links to important pages on your site.
A landing page
When anyone is setting up a website the first thing they should do is decide what they will sell. If you don't have something sorted before you get going it's not giving you any focus. When you know what you'll sell you will obviously need a landing page in order to offer it. When you ask someone for money it's a good idea to have a page that doesn't look cheap because you're trying to give people the confidence to enter their credit card details. If they don't trust you there will be no sale.
Pop-up box
The pop-up box has caused quite a bit of controversy over the last few years because they really annoy people. That doesn't take away the fact they actually work and your conversion rate will increase when you use them, but more so if you get a nice one specially designed. The standard ones look almost as bad as the standard sidebar opt-in boxes and because people see the exact same ones all over the Internet they are scared to enter their details.