5 Ideas to Increase Your Brand Awareness in the Local Community
You have developed a product and have also adopted the best marketing strategies to make it a well-known brand locally. But the taxing issue is how to create the awareness about your brand in the local community. Every brand is unique and has specific marketing and promotional requirements that make it successful in the local settings.
There?s nothing that you cannot do to spread awareness about your brand in the local community. All you need is hard work, commitment, and the right set of marketing strategies that can bridge the gap between customers and your brand. Since, it is very important to use financially prudent marketing techniques to turn your company?s name into a brand, we provide you some simple and easy on the pocket methods to promote brand awareness:
1. Social Media:
Social media is perhaps the most innovative, useful and low on cost marketing method. All successful brands today have an online presence on social media networks that help them get closer to their customers and know their preferences. Social media networks like Facebook, Twitter, and others provide you a platform to interact and communicate with your customers and disseminate your brand information.
2. Support a Cause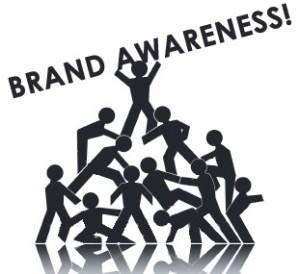 Supporting a cause or campaign works wonders for many businesses. This not only acts a powerful marketing medium, but also conveys the message to your target customers that your brand is interested to work for community services. This creates a sense of corporate social responsibility on behalf of the business which in turn acts as a sub-marketing tool.
3. Email Marketing
Email marketing is one the most exploited marketing methods of recent times. Email marketing however, should not be misused keeping in view the fact that overusing it could also give an impression of spamming and hurt the brand identity of your business. Sending a decent amount of information about the latest brand development and associated news to customers can do a lot rather than sending and resending the same information repeatedly.
4. Print Brochures and Business Cards
Brochures and pamphlets are a great way to disseminate brand information to potential customers. You should send brochures every quarter to people in your local community quarterly. It will keep your customers and locals aware of your brand and business. Similarly, you must present your business card whenever you meet potential people who can promote your business.
5. Vehicle Marketing
Vehicle marketing is also a very successful way of promoting your business on the local front. Vehicle marketing involves fewer costs compared to traditional advertisement on television and other paid advertising mediums. Using vehicle marketing at busy locations can spread information to a large number of people in an instant. This is quite a beneficial tool for branding.
Related