5 Tips for a Successful PPC Ad Campaign
|
Pay-per-click (PPC) marketing is a great way to improve your search engine optimization (SEO) and generate traffic to your business. PPC marketing is a great tactic because it will usually help you gain visibility with customers that are already in the market for your product. For example, if you use Google AdWords, your ads will be generated based on keyword searches by users. So if your ad is connected to keywords that are used in a search, your ad will be displayed.
Like any other marketing tactic, there are certain tricks that you can implement to help give your PPC marketing strategy a boost and generate better results. If your business is using PPC advertising, make sure you use the following tips.
Choose the right keywords.
Keywords are everything in PPC. Your success is based off the keywords you choose, so it's important that you thoroughly do your research to determine what keywords best describe your business, products and services, and which keywords are the most popular for your industry. Google's Keyword Tool can be a great help during this stage of your PPC ad creation.
Target your ads appropriately.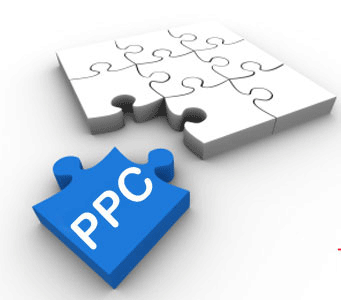 Learn the demographics of your target market and make sure that you're creating ads that will attract these individuals. The success of your PPC marketing also depends on getting users to click through on your ads, so if you're not reaching the right demographic, you're not going to earn any clicks.
Provide value.
One great way to earn click throughs on your ads is to provide some type of value with your PPC. For example, do you want your ad to lead users to a landing page that allows them to print a coupon for a discount off your products and services? Then make sure that your PPC ad is calling this out. Users are more likely to click on an ad that will provide them with value, so use it to your advantage.
Use your space wisely.
You don't have a ton of copy to use on your PPC ads, so make sure that you're using it wisely. Choose the best keywords, share as much about your offering as possible, and provide a call to action. This will require you to get creative, but the more info you can provide, the more likely you'll be to earn clicks.
Link to the right place.
You get to choose where your PPC ad leads to, so you need to decide if you want to generate traffic to your website (and if so, what page), your social network, your blog or even a dedicated landing page. You need to make sure that the content of your ad is also telling users where they'll go. For example, if your PPC ad is discussing a new product that you have, you should make sure that the ad links to that product's page. If you're discussing a new product, but your ad links to your blog that doesn't discuss the product, you will only be confusing your customers.
PPC ads are a great way to generate traffic to your site and interest in your business. If you want to use PPC ads as a marketing strategy, make sure you use these tips to give you the most success.