If you are a blog freak and looking for easy ways to blog on your iPhone, let me tell you that there are a number of applications introduced for this purpose which gives the ability to type and edit a long post, embed videos or add pictures and publish it to your blog. With the increase in mobile usage, certain blogging platforms like Blogger and WordPress have come up with their own iOS apps, though they are not perfect. Before introducing you with the wonderful apps for bloggers, you must know that one single app cannot handle every little feature we want. A combination of 3 to 4 apps would complete your blogging needs.
Here are some popularly used apps for bloggers which make blogging very easy on your iPhone.
Fast Analytics
Professional bloggers use analytics is an important metric tool. It is a minimal, fantastic and powerful app that brings Google Analytics to the iPhone. The app can provide quite an insight to how your blog performs.
Blogger
This app is designed for people who are using Google's free blogging platform i.e. Blogger.com , to manage their blog easily. It is very easy and simple to use interface which can help users to blog with their iPhones. It offers features such as tags, photo posting, adding links and more to help promote the blog.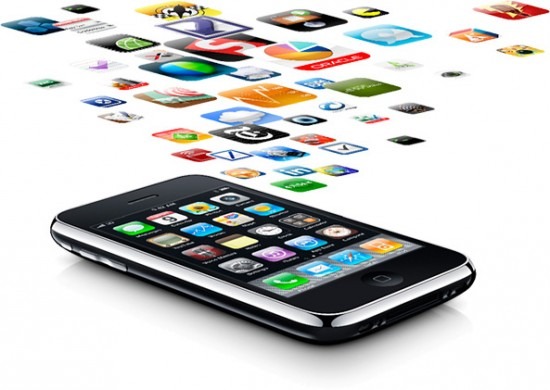 WordPress
For people using WordPress blogging platform, this is a free blogging app to make blogging easy with your iPhone. This app provides users with very easy to use interface for blogging. It is the only iPhone app which lets you upload photos, edit pages, write posts and manage comments of your blog from your iPhone.
Tumblr
It retains the simplified blogging philosophy which you find on the web app. You can easily post photos, audios, quotes and much more with the app. It also provides its users a simple and easy user interface to blog easily with the iPhone.
Flickr
It is quite an essential app which brings you quick access to your photograph, a simple way to capture or upload photos to your collections. It provides a quick way to get your photos online to make them accessible from apps like WordPress or Blogsy.
YouTube Capture
It is launched by Google. It enables speedy uploads to your YouTube account. The app lets you add audio, trim it and improve the colour or brightness. It is easy to use, with simple edit-features; you can record a video and even upload it directly to your account almost instantly. If you are planning to make video tutorials or video blogs, this app will perfectly suit your requirement.
Yoono
It is one of the best social apps which can be very useful for website owners and bloggers. You can manage all your multi accounts through this app. Moreover you can also update your site status to all major social sites comfortably by using this free app.
Typepad
This app lets you write about your events as they are happening and updates your twitter followers of newly published posts automatically.
SEO Automatic
It is one among the best apps which lets users to check the seo score of any webpage. With the help of this app, you can improve your SEO score by fixing your On – Page SEO errors. It is a brilliant app to raise the visibility of your site on search engines.
Instagram
It is a very popular downloaded photo blogging app. One can make and share beautiful photos with the help of this app.
SEO Tool
This app provides you with the privilege of checking your site's search engine ranking on major search engines. You can check your site's actual position on major search engines. This app comes with some essential and useful SEO tools.