Create Successful Websites with Some Unsaid Rules of Website Design
|
A successful website is the one with a great design. Although there are no predefined rules for designing a website, web designers can learn the tricks of the trade from some of the existing sites, which are immensely successful. Let us take a look at some of the unsaid rules of website design, using which you too can create some of the most successful websites.
Keep the Navigation User-Friendly
The first rule in this list is to ensure that your visitors can navigate from one web page to the other seamlessly. Keep the navigation as simple as you can, so that even first-time visitors can navigate through your site without much effort. For instance, you can highlight specific links, use intuitive interface, call-to-action buttons and use interactive menus, so that your visitors can easily browse through your site without any hassle.
Choose Appropriate Colors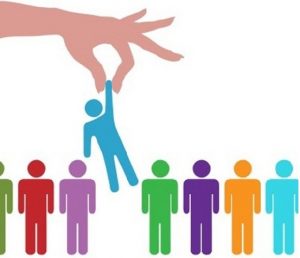 Believe it or not, but colors do play an important role in making a web design successful. They are an important element in increasing the visual appeal of the website in a huge way. This is because each color has a different meaning and evokes different responses from the end-users.
For instance, the color Blue is associated with calmness and expertise. This is the reason why most corporate sites don't use reds or yellow backgrounds and choose blue in their logos, backgrounds and fonts. Another case in point is Purple, which is the color of royalty and opulence; it would work best when used in sites dealing with something that defines luxury such as 7-star hotels or spas. Hence, be wary while choosing colors for your website and select those colors which suit the overall theme of your site.
Your Content Must Be Impressive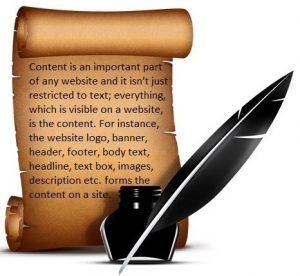 Content is an important part of any website and it isn't just restricted to text; everything, which is visible on a website, is the content. For instance, the website logo, banner, header, footer, body text, headline,Text box, images, description etc. forms the content on a site.
This does not mean that you can upload and place any content at random on the site. In fact, you must ensure that the content on your site is unique and presented in an appropriate way to the visitors to grab their attention.
Here are some of the things, which you can do to make your content noteworthy:
Maintain a proper image-to- text ratio
Upload only high-resolution images, relevant to the site
Use bullet pointers and text-boxes to for text
Highlight important content by changing the font style
Less is the New More
"Less is the new more" for websites be it in terms of design or development. Take a cue from this and go minimalistic while designing your website. The key to a minimalist website is to use only the bare minimum content and discard the rest. For instance, you can design the pages of an eCommerce website in such a way that the main focus is on the products above everything else. The pages of such minimalist websites are to-the-point and have an immediate impact on the end users. Also, these sites load faster than other websites on mobile devices, which adds to their popularity.
Make an Immediate Impact With Visuals
Website visitors have a low attention span when they are going through websites; it doesn't take them more than a few moments to just switch over to another website, even when they are already in the middle of browsing a site.  This is where visuals come in.
The visuals don't just paint a pretty picture of the site, but also help in engaging the users and making an impact on them in a short time-frame. Let us take up one such design element – the call-to-action-button, which not only helps in increasing the visual appeal of a site, but also in engaging the customers.
For instance, you can integrate call-to-action buttons such as "Subscribe", "Trial", "Contact Us", "Request Quote", "Join Now" or "Read More" in the Landing page of your site.  You can blend them creatively with the web page header or place them separately using a sidebar/banner. Thus, even if the visitors are just going through your site randomly, they might show some interest and click them (since it only takes a fraction of the visitors' time) and meet your intended purpose.
These were some of the unsaid rules of web design, which are used by many web designers. You too can use these simple rules to create successful websites.