How People Are Addicted To Online Casinos
Gambling industry has always been popular and successful. It provides a very high turnover. In recent times, gambling has been even more popular because of online casinos. There are many people who try to earn some easy money with online casinos. There's nothing wrong with playing casino games every now and then for fun and entertainment. However, it is a serious problem when it becomes an addiction. If you have no idea about your addiction, you can take an online casino test and determine if you are addicted or not.
In this article, we will tell you how people are addicted to online casinos. We will tell you how a simple game for fun and relaxation becomes an addiction which is too hard to quit. An online casino addiction may have serious consequences and you may lose a lot of money.
Lack of Motivation:
There are many people who lack motivation and the desire to achieve something on a personal level. Such people find it very easy to do nothing and blame everything on fate, family, government and so on. However, such people also believe that someday there will be a magic pill which will change everything. For such people, online casinos are those magic pills. It becomes easy for them to get addicted to online casinos. Lack of motivation is the starting point of how people get addicted to online casinos.
Lack of Work: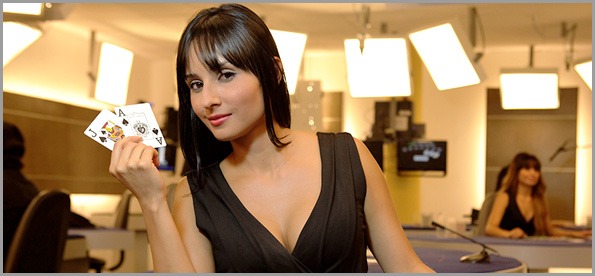 People who are unable to find work consider online casinos to be an easy way out. However, its already too late when they realize their poor financial condition and disputes with family members. If you don't have a permanent job, you should try harder. Online casinos can be used for entertainment and recreation after a day's of hard work.
Lack of Social Life:
Most of the people who don't have a social life are easily addicted to online casinos. Since they don't have much to do after office hours, it becomes quite hard to resist. Moreover, people who have lost interest in public life are also affected in the same manner.
Debts:
Trying to cover debts is the most basic way to get addicted to online casinos. Most people think that there will be a day when they will hit the jackpot and all their pending debts will be cleared. However, most of these people end up paying more and even go bankrupt in some cases. You should always have an understanding of your minimum and maximum limit. If you have lost money, just let it go rather than trying to hold on to it for long.
Greed:
Well, this list wouldn't have been complete without greed. It is one of the most basic reasons why people get addicted. Almost every person starts playing when he desires money. When he's winning, he wants to win more. When he's losing, he wants it back. It does not take long before he's addicted.
In this article, we have told you about many reasons why people get addicted to online casinos. However, if you are still not sure, you can take an online casino test to determine the level of your addiction. Try to enjoy online casino games for fun and recreation rather than trying to make them a source for your income.