How To Brand Your Product Through Social Media
When you think of a brand, probably the very first thing that comes to you mind is a name like Coca Cola, Nike, Google, or may be Adidas. Have you ever thought as to how these companies have established themselves to become household names where many others failed? This is merely because these companies have worked day in and day out to create and establish their brands.
Why is branding important?
Branding is an important aspect of marketing which is not just confined to a business symbol or logo. It is a set of strategies through which prospects come to know about the core values of your business, what you believe in, what you have to offer and how it makes you different from others.
It's not a secret that in order to sell your wholesale products, you need to convince people to buy them through branding and advertisement. Some products are innovative and they become their own brands automatically while majority of the products enter the saturated markets and so building a brand image for them is tough.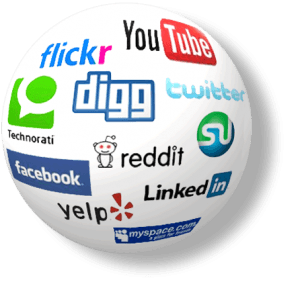 Social media provides tremendous opportunity to B2B trade businesses in not only building their brands but also cementing them in the minds of their customers for a long period of time. Since it is a digital age, where customers are on the web, brand building through social media is becoming the key to win millions of customers without spending a lot.
Select Social Media Platforms – Before establishing your brand, you must select the social media platforms according to the need of your business. For B2B trade businesses, the top three social media platforms are Twitter, Facebook and LinkedIn.
· Facebook is a complete social network in which you can set up your business page, create a group and connect with the prospects through commenting or content sharing.
· Twitter is a bit more professional platform for sharing things and making connections through tweets.
· LinkedIn is the most formal and professional of all which is suitable for you if you are a serious business, looking forward to having a serious customer base.
Create Compelling Business Profile – Once you have selected the social media platforms, it's time to create a compelling business profile, since that is the first thing customers look at. Profile picture, profile page, tagline and contact information make the important aspects of the business profile.
· Your profile picture is the visual representation of your brand so it's better to use your company logo as the profile picture.
· Write a compelling bio, highlighting in simple but attractive words what your company sells and how it is beneficial for the people.
· Present your tag line in the 'About Us' section which should be a short history regarding your business. Do let your prospects know what your business is all about and how it facilities the audience.
· Your contact information should be accurate and clear, since it is the real brand building tool that helps customers to reach you and verify your legitimacy.
Socialize With People – Setting up compelling business profiles won't help you build your brand unless you participate actively in the social media platforms. It's not necessary that you have to update compelling features of your products for advertisement but you also must share your experience, culture and expertise with people.
· Share the messages with people that add value to the products they intend to purchase from you.
· Add your prospects in your friends list and accept the invitations of others.
· Add recent events of the company and share them with people.
· Like the pages of others on Face book, or tweet their pages and get back the Likes or Tweets for your content.
· Respond to the comments of the people on your own page and also on the pages of the others since it makes you popular as a business expert.
Conclusion!
The key to branding success lies in the consistency of usage and information you provide on them. If you are setting up your pages on more than one social media platforms, make sure the information you provide in the profile is the same for all platforms. Moreover, you cannot expect to social media to help build your brand just in a matter of days. You must be consistent in trying your luck, since it always takes time to stand out amongst the crowd in a highly competitive business environment.
Related