How To Hold An Event For Fellow Technology Lovers
|
Whether you want to hold a technology orientated event for fun or for business it's important that you get it right! Not thinking about the little things can mean your event will be a complete disaster and many will be talking about it; but not in the right way! If you want to hold an event for fellow technology lovers then follow this step by step guide to get people talking (in the right way)!
1. What is the event for?
The first thing to think about is what the event is actually for. If you're a business then it may be a way of showing off a new product or service to potential customers. If you're just a technology lover then it could be a way of meeting like-minded individuals. Having a set goal for your event can ensure that you don't stray away from your reason for holding it in the first place.
2. Where is it being held?
The next important thing to consider is where you are going to be holding the event. You can be as creative as you like or be completely safe and predictable. Many people will opt for something such as a conference hall or meeting room for a small, formal event. If you want to be original then why not have an event outside? In garden pods? In a bar you've hired? A restaurant? A marquee? The options are completely endless!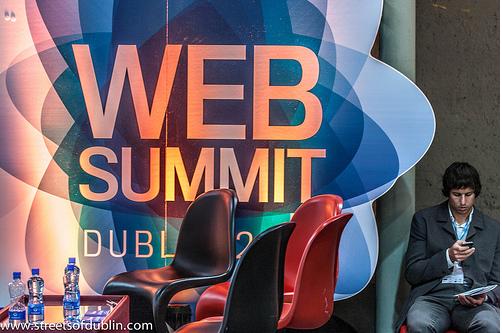 3. Who is coming?                                                                          
Now you need to decide who is going to be invited and the kind of numbers you are expecting to show. If it is an open invite then be sure you have enough space to hold the amount of people that could turn up! If you are sending out specific invites then ask your guests to RSVP so that you can get a good idea of how many people are going to be coming to your event. It could be a small gathering for close friends or a large affair for anyone and everyone. 
4. The theme and decoration:
If you are planning on holding a seminar in a hall then you may not even consider having a theme or decorating. However, there's no reason why you cannot have some kind of decoration even if it is just a banner on the doorway. Those planning a grand event may already have some kind of theme and decoration in mind. Think about the little things that make a big difference such as table settings if having a meal, gift bags for the guests, colouring of the seating and so on. Although you may think these things are unimportant and likely to be ignored by technology lovers it will actually leave a great lasting impression of you and the events you hold.
5. Last but definitely not least:
 
Finally, you need to make sure that everybody and every piece of technology can be connected to the internet. If you're planning on having an event in a conference centre then make sure you know the access limits (can it cope with 200 guests?) and how everyone can connect. If you're planning on having an event outside then you can hire temporary internet to ensure your guests can stay online. A technology event without internet is likely to go down in the bad books of every technology lover that cannot get online!