How to Incorporate E-Commerce into Your Blog
There are many ways to make money with your blog. Many bloggers choose advertising and affiliate marketing, as they are very beginner-friendly and effortless ways to start generating revenue with a blog. However, e-commerce offers great potential to make significantly more money with your blog, either as a component of your blog or as the main feature.
Here's what you need to do to incorporate e-commerce into your blog and to start increasing your revenue:
Find a Quality Product
Of course, the first step to incorporating e-commerce into your blog is to find a quality product. You must find a product that has a good reputation and that's in demand. Make sure you do your research before you settle on a product.
You can choose to sell products through drop-shipping, or you can purchase inventory from a wholesaler in order to resell. Be sure you thoroughly research the options and the suppliers before you decide who you want to work with.
Choose a Good Theme
Once you know what you want to sell, you need to choose a good theme that complements your product and your content. Of course, your theme should also have the functionality and design for e-commerce. If your theme doesn't come equipped with these options, you can download a quality plugin or hire a designer to customize your theme for you.
The look of your site has a big impact on your users' experience, and it can make the difference to your sales. Make sure you create a site design that will highlight your products in the most effective way to drive sales.
Write Complementary Content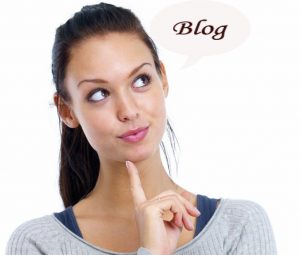 Content marketing is a great way to promote product sales. Take advantage of your blog as a way to drive sales and not just a way to get traffic to your site. Write posts that complement your products and highlight the need for them. For example, if you are selling diet supplements, you can write articles about what diet changes will lead to the most weight loss or what exercises you can do at your desk to fit more activity into your day.
Other content ideas include product roundups, reviews, top 10 lists and features. Be creative, and explore how you can introduce your products into your content to make a compelling case for your readers to buy them.
Promote, Promote, Promote
You can't stop at promoting your products on your own blog. You have to promote the e-commerce section of your blog specifically to other sites, as well. Take advantage of social media, other blogs in your niche, and forums. Host contests and giveaways on your blog and on guest blogs. Buy advertising on blogs in your niche, or even run a PPC campaign.
The more you can do to get the word out about the products on your blog, the more traffic will get, which will translate into more sales.
E-commerce may seem intimidating at first. However, by following these simple steps, you can add products to your blog in no time and start seeing your revenue increase. You can get the income you need to quit your day job — or just to take that extended vacation you've always wanted to take.
Have you included e-commerce on your blog? Share your tips for success in the comments!
Related