iPhone Apps for Football Lovers
|
It's great to own an iPhone because you can take your favorite things with you wherever you go. If you're a sports fan, particularly football, you can download apps to get your football fix throughout the day. Here are some of them.
Phil Neville Football Training
Growing up, Phil always wondered how the professionals trained for an important game. This ideal helped paved the way for developing this app. Phil wanted to impart some of his training and lifestyle tips to young aspiring footballers. This training app gives footballers and fans a real insight as to how Phil Neville lives his life as a top professional football player. You will be able to learn from his techniques with this app. You will be able to see how he prepares mentally and physically for regular training days and for the real games. Even coaches can learn from this app. He will also give you some lifestyle tips from the footwear he uses to his everyday diet so it doesn't matter if you're a professional player or just a regular sports fan. The tips that he imparts will help you improve your everyday life.
Don't worry about keeping up-to-date with the latest in football. New footage will always be added so make sure that you check for updates for this app.
Football Gals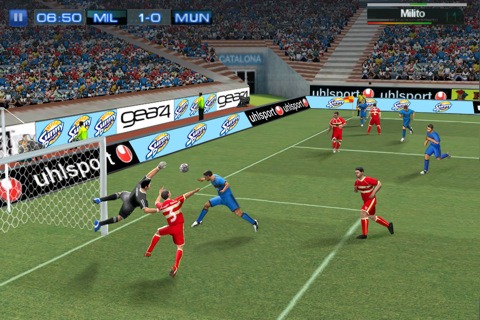 Who says only guys can play football? Here's an app where women rule! Gals can have fun with the game too. This is a game where all the players are real women and not just video game images.  You can choose between classic football and beach soccer. For classic football, you have a team of 11 players and you play according to the Football Association rules. This game uses joysticks for running, sliding, passing or kicking.
The Beach Soccer mode is set in a sunny beach with teams of 5 players each. You can play with a friend together in the same team or against each other.
ARSoccer
ARSoccer is an augmented reality football kick game. You can play football using your iPhone. Just use your camera and point it to the ground. A virtual football will appear and you can kick it with your feet. You can juggle the virtual ball and play wherever you are. It's a fun app that will not only give you some entertainment but some exercise as well.
iPhone apps make our lives easier, better and more fun in a variety of ways. These football apps are both fun and educational at the same time.
Encase you want to get outside and practice the real thing, kids window provide a wide range of football goals for the garden.