Tips on Noise Cancelling Headphones – Better Please Your Ears
|
Headphones are receiving more and more attention with the development of portable multimedia devices like MP3 Player, MP4 Player, tablet, as well as cell phone etc. A pair of good headphones enables your music to benefit from a higher-performance, which brings you a high-quality listening experience. However, due to cost control, freebie headphones with the product itself are not very good. That's why headphones products are getting more and more popular.
Best Noise Cancelling Headphones:
There are many kinds of headphones, such as back-headphones, supra-aural headphones, ear-fitting headphones, as well as noise-cancelling headphones etc. This passage is going to talk about the noise-cancelling headphones and select you our favorites for your options.
Just as its name implies, noise-cancelling headphones are especially designed to isolate external noise. People would like to listen to music/movie/podcasts etc. with headphones when taking a bus or a plan. Most of the time, they have to raise the volume because the vehicle can be very noisy. But obviously, it is not good for the hearing. Anyway, noise-cancelling headphones can help to block out ambient noise and make you just enjoy the sound from your devices while protecting your hearing.
Then how to choose a pair of nice noise-cancelling headphones since there are many options in the market? If you have no idea about this, just go ahead reading and see if you can get your favorite from below that we select for you.
BOSE QC15:
When you turn on the BOSE QC15 noise cancelling switch, you can clearly feel the quietness it brings you. If you are used to listen to music on the subway, the headphones can be the best choice for you. When you use the BOSE QC15 on the subway, you can still hear the broadcast station announcements but you won't feel the rumble of it. BOSE QC15 is able to remove 90% of ambient noise, which makes it the best noise-cancelling headphones that you can buy. But one thing should be reminded of you is the audio can be unduly bright. There might be a distortion at high volumes.
Sennheiser MM 450:
Equipped with NoiseGard 2.0, Sennheiser MM450 is powerful noise-cancelling headphones. Like the BOSE QC15, it can also eliminate 90% of ambient noise. What's more, it allows you to take calls via Bluetooth with the Bluetooth Version 2.1 + EDR built-in. Moreover, it encourages you to switch between calls and music. Very cool, isn't it? How about the sound? Overall, it sounds slightly turbid.
Klipsch M40: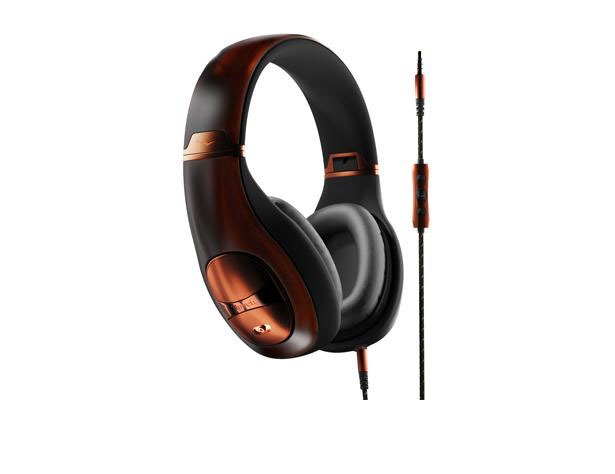 Klipsch M40 noise-cancelling headphones are fashionable. Early in the design, it took into account the diverse needs of customers. Therefore, it's designed with pluggable wire. 2 wires are given as freebies with Klipsch M40. One is for Apple devices including iPhone, iPad, iPod, as well as the newest MacBook. With the cable, customers can achieve operations like "play", "pause", "louder", "lower", "previous track", "next one", etc. Its bass performance feels warm and rich, which please the ears so much.
Advance on using headphones:
Music is beautiful but it is true that listening to music when walking through the street can be very dangerous, especially with the noise cancelling headphones. Noise cancelling headphones can block out the external noise but meanwhile it can also block out some important information like broadcast station announcements or cars' horn. Therefore, before you use the noise-cancelling headphones, please pay attention to the surroundings. Anyway, hope you can get your favorite noise cancelling headphones. After all, it can bring you better enjoyment.