Some Pinterest Marketing Strategies For Your Business
When it comes to online business knowing your customers is very important in order to sustain your business and achieve success. But just knowing the customers is not enough, you also need to implement various marketing tactics to reach them and be proactive with those strategies.
There are various marketing strategies available, among which Pinterest marketing strategies plays a vital role in contacting customers and keeping them engaged.Pinterest is a social networking platform that offers dynamic and interactive visual boards for its users to interact with each other, sharing common interests. At present there is a rapid growth in the number of Pinterest users and it has achieved the third place in the social media network besides Facebook and Twitter. Because of this increasing popularity marketers are showing a keen interest in including this strategy into their business promotion strategies.
Pinterest marketing strategies: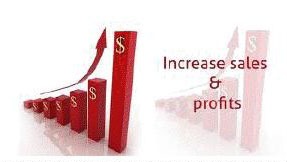 Pinterest is actually a virtual bulletin board that allows the users to gather and organise images and also check out the images that are posted by others on their pin board. In order to effectively use this platform to generate the desired results you need to interact and connect with different Pinterest users. Here are some of the top Pinterest marketing strategies:
♦ Follow Pinterest users:
Similar to Facebook and Twitter, Pinterest also allows its users to follow others; by following people sharing the same interests as yourself you can drive good traffic to your website. Whenever you follow a person on Pinterest, the person you are following receives an email saying that you are following them and they will also get a link that takes them to your account and allow them to follow you. Therefore each person you follow has the opportunity to connect to your page straight away and drives traffic to your site.
♦ Repin relevant pins:
Any repins that you make on the Pinterest platform gives you opportunity to drive traffic towards your site. The person whose post you are repining will get a notification through an email and they would most likely follow your account and see where you pinned their post and will probably like your posts if they find them interesting.
♦ Get indulged in conversations:
Another effective strategy to drive good traffic towards your site is by getting involved in conversations. Post comments in order to grab the attention of potential users and attract them towards your site and ultimately increase your incoming traffic. When you comment on a particular picture the person who posted that picture will be notified regarding the comment you made along with a link to respond to your comment, which increases the opportunity to gain traffic.
♦ Implement cross promotions:
Without going against any terms of use you can also cross promote your brand on Pinterest and include it as a part of your marketing strategy by asking all your friends on other social sites to pin images on Pinterest.
Related