Spruce Up Your Kitchen With Stencils
|
What was once thought of as an interior design no-no is now making a comeback. Yes, stencils really are a back in weird and wonderful ways!  Once designated to only the walls of the early 1990's, stencilling picked up an undeserved bad reputation and disappeared for a while, but it's back with a vengeance and not just confined to walls!  I have seen amazing kitchen idea's using really pretty stencilling as inspiration – mainly kitchen door stencilling!
I got the idea to search for this when I noticed my friend had utilized her flair for design and her hatred of her boring kitchen and decided to adorn her kitchen cupboard doors with pretty, painted stencils.  I'm a big believer in the kitchen being the heart of your home and always wanted to have my own spruced up, so was thrilled to pinch this idea from her!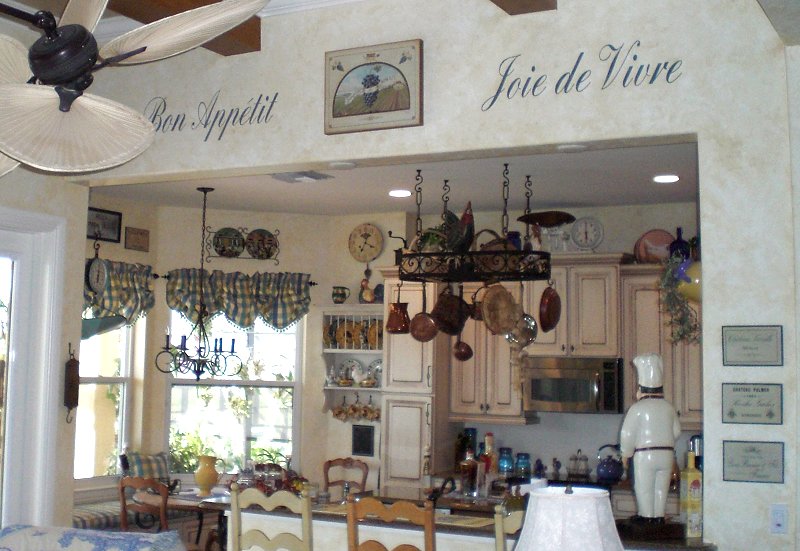 First though, I wanted to search for the kind of stick-on stencil's you could get (for easiness – I'm far too messy and impatient for paint!) and to my surprise actually came across kitchen door cabinets that had already been designed to look like they had been stencilled.  They were ever so pretty, but way out of my own price range – though that's not to say you can't snap up a bargain online to tart up your kitchen doors, but for the time being I've ordered some gorgeous pretty bird stencil's and look forward to making my kitchen a hub of creative prettiness. Bring on the stencilling I say!