Understanding of Social Media And Its Characteristics
Nowadays, social Media is considered as the most transparent, engaging and interactive form of public relations. It basically assembles the real time content with the beauty of authentic peer-to-peer communication. It is not about what an individual alone say or do, it is mainly what individuals do and say in groups.
It was a time when people had to wait for the paperboy to throw the newspaper at the doorstep and we had read the paper, front to back in the early morning. We had to wait for the next happening till the next morning. But social media is now a shift to it. We readily get aware of every new happening by these digital sources. Social media helps people to find friends, add new people to the social circle and to know their interests, likes and activities. It flattens our world and helps us to know the people who could never have been in our reach. It gives us access to people we never had been able to meet otherwise. It is an evolving, changing and expanding platform that links us to our interest. It is a tool or an application that enables us to interact and share information. Over the year the social media has turned to be the most vigilant media for transfer of information especially in those nations where private television channels were banned.
Social media:
Social media reflects our daily life happenings and activities at whatever place we are.It has been very helpful and everyone has engaged themselves in it. Some of the social media is Facebook, Twitter, blogs, linkedin, YouTube and etc.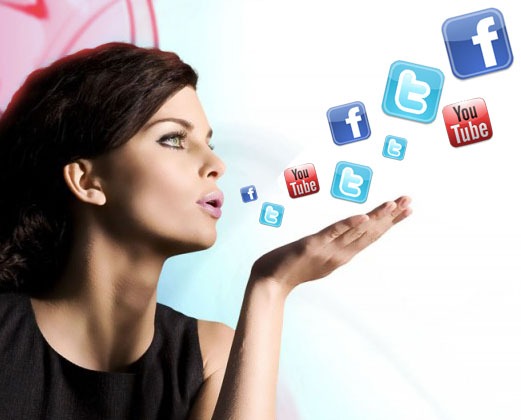 Social media is marketing tool as well that enables people to know their customers, their needs, demands and it improvements that should be made. Thus it helps the organizations to flourish in an effective way that was never possible before. Social media is not which will be popular for the short run but it has become a part of life and an activity of daily routine. It is just the beginning of the market revolution. The uses of social media are changing very rapidly every day. So in another sense, social media is qualitative fact that relates to the technology and provide platforms that enable the process of interacting and sharing information with the social circle and the public.
You Might Also Like: How To Use Social Media To Find the Latest Currency News
Social media has the following characteristics:
It provides a wide variety of format content like videos, pictures, text, photographs, PDF, audio and PowerPoint that rotate around the specific topics.
Allow effective interactions that result in social development.

Allow rapid sharing of information.

Extends engagement by creating real time online events and this help other people to be aware of such happening as well.

Facilitates B2B marketing.
In a nut-shell, Social Media provides the platforms that enable the digital means like web by engaging users to participate in, comment on and create content as a means of communicating, sharing information and getting more awareness about the world, with friends, collogues and public.
Related