What are interior handyman services?
|
Are you really tired of getting your house repairs done every fortnightly? Do you waste all your weekend in mending household problems in a do-it-yourself way? Hire an expert and reliable handyman and get rid of all the stress pertaining to home repair and maintenance issues. Whether it is installing light fixtures, adding insulation, or taking care of basic plumbing issues, a handyman handles it all perfectly.
An expert handyman is a not a jack of all trades, but a master of all maintenance tasks too. There are innumerable home repair tasks which can be done by a handyman, but if you are planning to reconstruct a home, then hiring a handyman will be of no use. Renting handyman services can save the time and hassle involved in DIY interior repairs
A professional handyman can help you in the following interior home repairs
Electrical work
A handyman will be of great help, if you want to get some basic electrical work done in your home, for instance installing an air conditioner or changing lights bulbs, transformers, switches and sockets. However, for installing new circuits and more complicated electrical repairs, you must call a fully qualified electrician, instead of a handyman.
Plumbing work
As far as small plumbing repairs are needed, a handyman can handle it very efficiently. You need not worry about your leaking faucets, dripping taps and blocked pipes. A handyman will also mend faulty toilet flush mechanisms for you. They will also fit new toilet seats in the bathroom and also help in replacing sinks and basins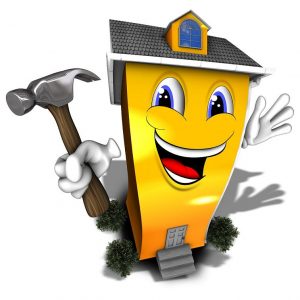 Remodeling work
Whether you want to do get your kitchen remodeled or bathroom renovated, handyman will lend you a helping hand. We all want an aesthetically beautiful kitchen where we can enjoy cooking as well as having having food together. Handyman services also cover bathroom remodeling projects efficiently. A handyman can be hired for tiling, for instance, for replacing cracked, broken or worn tiles.
Carpentry work
Handyman services also include maintenance work encompassing carpentry. If you want to built some wooden shelves, cupboards, cabinets in your bed room or living area, a professional handyman is the right professional for this job.
Home decoration
Irrespective of whether it is a small task like hanging a frame onto a wall or painting the interior of your home, handyman will help in every possible way to decorate your home inside out.
Professional handyman services take hassle out of all of your household projects. They accomplish tasks in a price that suits your budget. So, it is always economic to hire a handyman rather than a home maintenance company for getting these small repairs done.