What Is Article Marketing?
|
Article marketing is not a new concept. It started to exist as soon as the mass print media was born. Traditional article marketing in print media include marketing brochures, pamphlets, literature's, handouts, and the like. Even today this type of marketing stands good for many businesses. With the advent of internet and modern marketing techniques, article marketing has gained a new dimension. In the internet article marketing is one-of-a-kind marketing strategies.
Article Marketing Strategy
Article marketing is a marketing strategy widely used in the internet. It is not only just a reinvention of the time tested marketing technique but also remains as one of the most powerful tools in today's marketing world. Since words are the building blocks of the internet, a relevant article with popular keywords has the potential to reach millions of readers and direct huge amount of traffic to websites. Typically article marketing is the strategy of writing searchable and readable articles on the topics related to a specific business. Publishing these well written articles in directories and blogs can bring in a huge amount of targeted traffic and drastically improve sales.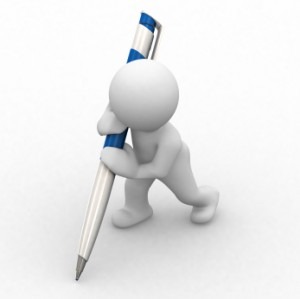 In article marketing, the internet business that wants to promote its product or services hires a professional content writer to write articles that attract the target audience. Then the article is published in article directories and in blogs so that they show up for search queries. Direct links to the product websites are placed in the resource boxes provided by the article directories, and links from anchor text in the blog posts point to the product websites it is through these links interested visitors either avail the services of the business or purchase products from the websites.